Hi, I'm Elisabeth, and I'm addicted to coffee. As a tired, working mom, it's my drug of choice and has been for years. I love a good local coffee shop, but I know it's more cost-effective to make coffee at home. We've used a variety of home coffee makers throughout...
read more
It's pretty rare, but every once in a while, Russell and I have a whole weekend off together. We spotted a free weekend on the July calendar and crafted a plan to get out of town without the kids. Keep reading for our adventures at Horseshoe Bay Resort in Marble...
Russell and I are building a home in New Braunfels, Texas. It's a super cool city close to San Antonio. What's fantastic about New Braunfels, besides being so close to the Alamo City (which has lots of coffee) is that it has a Buc-ee's. What is Buc-ee's you ask? Now...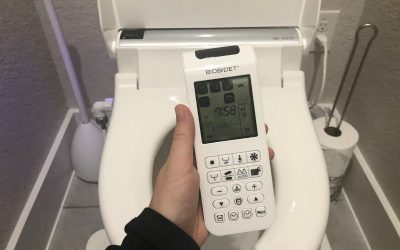 My husband was first introduced to the Bidet on a trip to Japan. The Japanese have taken this concept to the next level, creating bidet/toilet electronic hybrids complete with wall mounted control panels. So, when we built our first home together back in 2011, a fancy...