Who here has been personally victimized by a Peloton commercial? Or maybe your "cool friend" has one, and her Instagram stories give you FOMO? You know what I mean. Or maybe, you're the more cynical type and find the whole thing a bit ridiculous. Either way, a lot of...
read more
Fall is my absolute favorite season in Texas. I think it's nature's reward for enduring the hot and humid summers here.  Because this was our first fall as residents of New Braunfels, I was on the hunt for a local pumpkin patch with fun activities for the kids and...
It's pretty rare, but every once in a while, Russell and I have a whole weekend off together. We spotted a free weekend on the July calendar and crafted a plan to get out of town without the kids. Keep reading for our adventures at Horseshoe Bay Resort in Marble...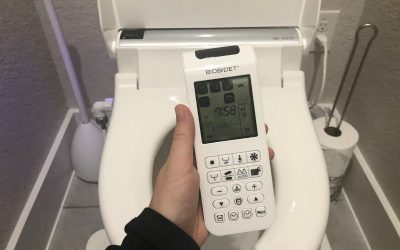 My husband was first introduced to the Bidet on a trip to Japan. The Japanese have taken this concept to the next level, creating bidet/toilet electronic hybrids complete with wall mounted control panels. So, when we built our first home together back in 2011, a fancy...