While there are a lot of playroom decoration ideas out there, the most cost-effective and straightforward way to decorate a kid's room is to add an accent wall.  Since a child's taste change daily, I find it best to go with something temporary. Vinyl decals are...
To be honest, we planned on staying in the house we built in San Antonio until the boys were in college. However, as the area we were in grew we just really longed for something with more space so we started dreaming and thinking ahead. Then, I had a coworker who...
Building a custom house is a privilege that not everyone has. I'm beyond grateful for the supplemental income provided by my side gig with Monat hair products for this opportunity. Building a home is fun, stressful, lots of work, and rewarding. I've learned a lot...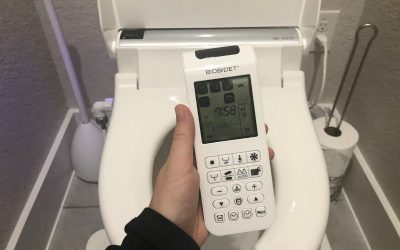 My husband was first introduced to the Bidet on a trip to Japan. The Japanese have taken this concept to the next level, creating bidet/toilet electronic hybrids complete with wall mounted control panels. So, when we built our first home together back in 2011, a fancy...