There's a reason why so many people are moving to the Texas Hill Country.   It's great place to raise a family and do life. Whether you're looking for a a great restaurant or coffee shop, or you're on a budget and need fun things to do, I've got your back. 
San Antonio is a great place to raise a family and do life. Whether you're looking for a restaurant that the entire family can go to, or you're on a budget (I mean who isn't, right?) and need fun things to do that are free or dirt cheap, I've got your back. We're also knee deep in the process of building our new home off Highway 46 in New Braunfels – make sure to check out the progress from time to time!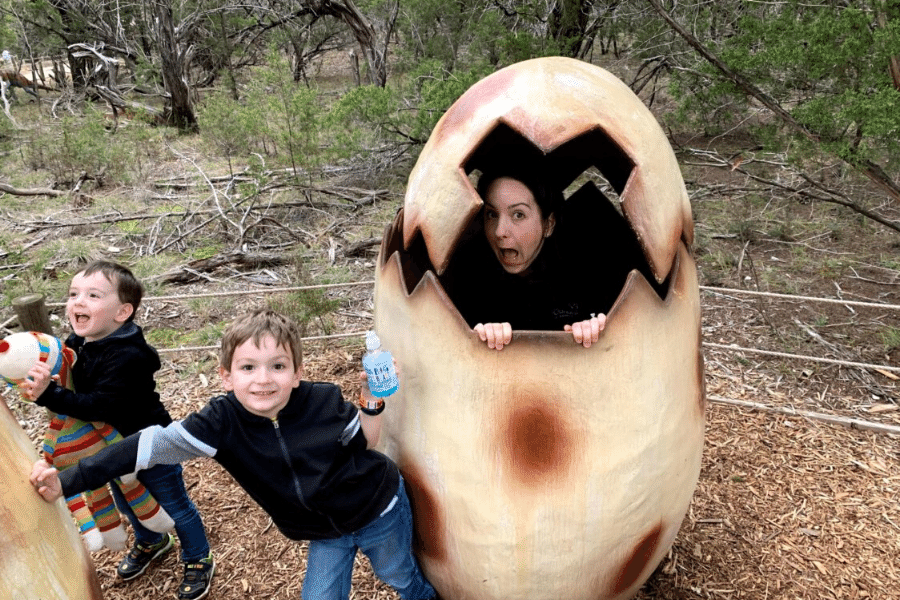 At least once a year, we drive to Dallas for one reason or another. We typically head north via Highway 281 and pass through Glen Rose, Texas. Each time, we see the giant signs for the dinosaur exhibits and talk about taking the boys there someday. Keep reading to...
Fall is my absolute favorite season in Texas. I think it's nature's reward for enduring the hot and humid summers here.  Because this was our first fall as residents of New Braunfels, I was on the hunt for a local pumpkin patch with fun activities for the kids and...
Russell and I are building a home in New Braunfels, Texas. It's a super cool city close to San Antonio. What's fantastic about New Braunfels, besides being so close to the Alamo City (which has lots of coffee) is that it has a Buc-ee's. What is Buc-ee's you ask? Now...
Are you looking for cool things to do in San Antonio? San Antonio is one of those special places that burrows deep into your heart. And once you see all there is to do (I didn't even cover everything in this blog) you'll start to understand why. There are...
I'm a firm believer that the most important thing a kid (and parent) needs is sleep.  But they also need to eat everyday. In a perfect world, we'd serve them home-cooked, vitamin and mineral-laden goodness for every single meal of every day. In reality, Chick Fil A is...